Description
Want the look of the Mercedes-Benz

G500 4×4² and G63 AMG 6×6?
The easiest and best way to "lift" your vehicle is with a bolt-on Portal Axle from GwagenParts!


Mercedes G65 Portal Axle Conversion by GwagenParts

Why use a Portal Axle instead of longer Springs and Shocks?
When we started selling lift kits for the G-class, we had a few concerns. First, we expect Mercedes-Benz spent millions of dollars and years testing and refining the G-class suspension. We wanted to avoid changing the specs and geometry, if possible.
Second, for cars with the OEM Electronic Damping, there are not kits on the market that can accommodate the electronics, so Customers end up with an error/code on the dash. It's something they "just have to deal with," so that's a not a solution we like to sell.
It wasn't long before we started hearing about errors/codes being thrown on G-class vehicles with larger tires. Our customers expect the products we sell to function as well as OEM parts, so we knew longer springs or spring spacers with the largest tire we could fit, just wouldn't work.
Not only that, but if the vehicle is designed and engineered for an overall diameter of 31-inches, we had concern about the wear and tear being done by a 33″ or 35″ tire. And we were uncertain as to how or if that increase in diameter might affect the vehicle's electronics.
Furthermore, we sell ECU upgrades for this vehicle (our ETG ECU Upgrade is good for 710 HP and 780 LB-FT!) that make big power! But all that power can be greatly diminished by All Terrain or Mud Terrain tires measuring 2-4″ larger than stock.
The Solution? Portal Axle!
Now, G-class owners can get a net 8″ to 9″ lift (with optional Eibach Springs), keep their stock suspension, maintain use of the factory electronic damping (e.g., Comfort mode), without any codes or errors, and avoid lights on the dash triggered by larger tires, while keeping their factory (or ETG) power and performance!
HIGHLIGHTS:
Portals bolt-on to your existing axles.

Instantly get a 100mm lift (~4 inches)

Additional "lift" or height increase from larger tires. That is, if the overall diameter of the new, larger tires is 4 inches, the effective gain or lift is another 2 inches.

Proprietary 4-gear design:




– Maintains the turning momentum of the wheels




– Reduces the load and stress on the teeth of the gears




– Reduces the temperature in the Portal box

The Portal gear ratio of 1.16:1 will:




– Match the larger tire size to maintain power and acceleration. A stock 275/50-20 has an overall diameter off 30.83," so if you are using a 35″ tire, the increase in overall diameter must be accounted for.




– Reduce stress and strain resulsting from larger tires.

Newly developed wheel sensors keep your ABS and ESP working properly, with no Errors or Codes.

No additional costly change on the suspension, steering, or differential required.

Minimum tire size should not be less than 255/85R16 (or 33″).

Maximum recommended size should not be more than 315/75-16 (35"). Please inquire if you like to run larger tires.

Vehicle gross weight should not be more than 3.5 tons (3500 kg). The warranty on the parts is void if weight is in excess of 3.5 tons.

Portals come with a manufacturer's limited 1 year warranty against defects in material and craftsmanship prior to installation.

Installation should be done by a skilled and trained mechanic.
PORTAL KIT INCLUDES:
4 Portal Boxes with Pre-installed Gears

2 Front Outer Steering Knuckles

2 Heavy Duty Front CV Joints

2 Heavy Duty Rear Axle Shafts

2 Rear Brake Calipers with Integrated Parking Brake

Set of Axle Braces for Front & Rear Axles

4 ABS Sensors

Mounting Bolts
WHAT IS A PORTAL?
Bolt-on Portals attach to existing axles on your G-class W463. They have been engineered to maintain the rotational direction of the original axle by using 4 gears inside the drop-box. The design creates optimal distribution of torque across more gears. Therefore, more torque can be applied through the drop-box, while internal temperatures are maintained.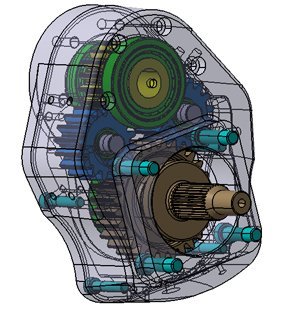 The reduction/gear ratio of the "bolt-on portals" is 1.6:1, which is the equivalent of a 60% load reduction on the axle and drivetrain. With the drive ratios altered by a factor of 1.6, it is now possible to use larger tires without changing the ratio in your differential.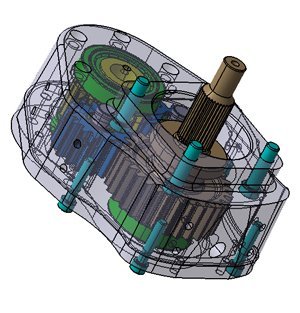 The bolt-on portals increase the vehicle height by 125 mm (~5″), or 100 mm (~4″) with the standard drop-box which uses a lesser gear reduction. The increased height and ground clearance allows you to install 35″ tires (inquire about using 37″ tires – [email protected]) without changing your factory suspension, and without modifying the vehicle or it's chassis.
The axle and steering geometry is untouched, making this a safe and reliable bolt-on upgrade. If you are in a region where you must have the conversion certified for vehicle registration purposes, the fact that the suspension and it's geometry are unchanged, should make the process a smooth one.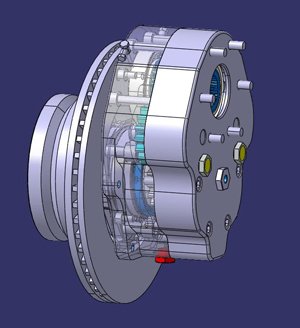 "Bolt-on" Portals are the cost-effective and sensible alternative to heavy portal axles from utility vehicles, like the Mercedes Unimog. Portals which can be fitted to existing axles without changing the axles direction of rotation, so no modification to the axles, suspension, or steering is required.
The smaller portal drop-boxes have a reduction of 1.16:1 and are good for a height increase of 100 mm (~4″). You can install 16″ rims with a maximum recommended tire size of 35″ (e.g., 375/75-16). wheels. The wheel's offset should be approximately 60mm.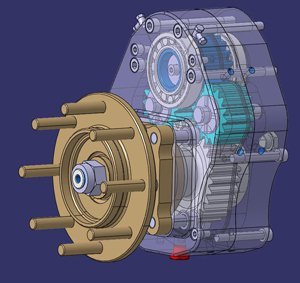 The portal drop-boxes are made from the highest grade aluminum to minimize unsprung weight and currently available in 2 versions:
1.6:1 – for heavy off-road use
1.16:1 – for daily use and travel
Notes:
1. 4 piston calipers and vented discs are included with most packages. Please inquire.
2. Air Freight, Customs, Taxes, and Duties are not included on Special Order items.
3. For G-wagens with over 500 Horsepower. For vehicles with under 500 HP, click here.
Please give us a call at (888) 565-5357 with any questions. Or shoot us an email: [email protected].